We have a specific focus in: Oil & Gas,  Power Generation, Renewables, Medical/Health and Public Infrastructures.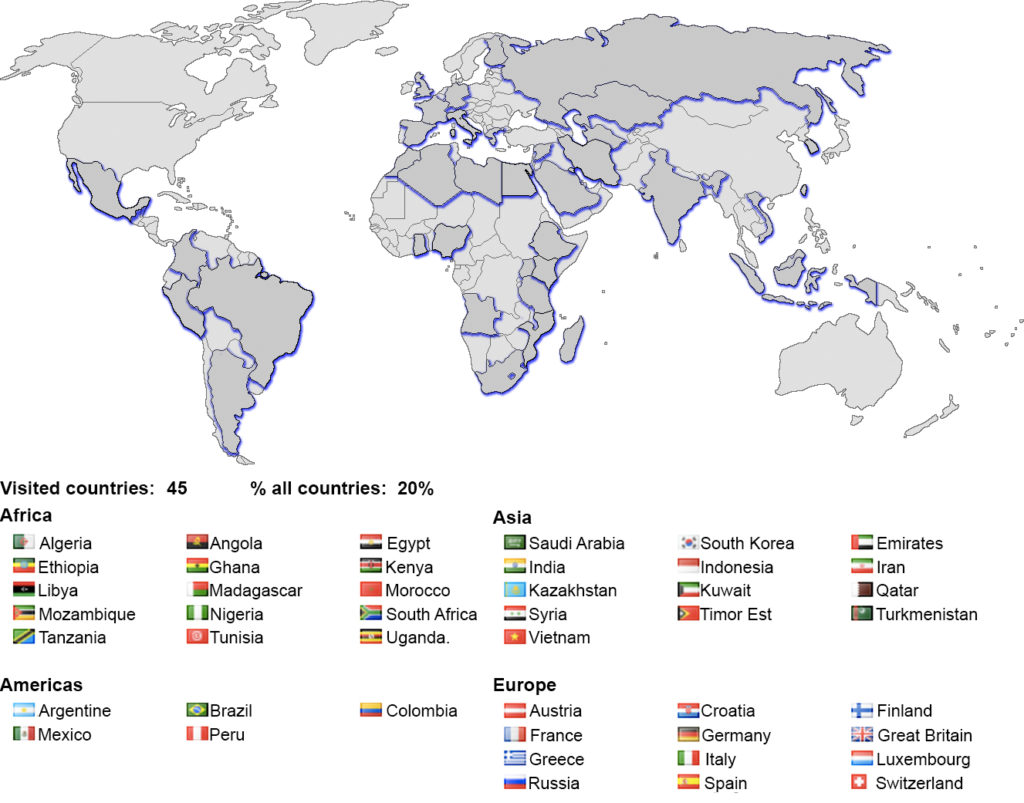 HH works in the geographical area of the world where there are new infrastructures to be built, like petrochemical and refinery complex, power plants, renewable and in the sector of public infrastructures like hospitals, universities, mall, airport, dams and road.
We mainly work in Egypt and GULF AREA (Arabia, Kuwait and Emirates) because there are a lot of investments to be done.
We are already operative in Egypt, Kenya, Ghana and we'll develop business in other countries (like Libia).
AFRICA is very important for us because the European Community has approved the Africa act and will make many funds available: for this reason, we think Africa will develop new infrastructures in the next 20 years.
We are evaluating new opportunities in SOUTH AMERICA, depending on the financial and political situation.
In other parts of the world, we have already identified some projects and we are looking at Russia and ex-Soviet Republics, Indonesia, India and Syria.
We have consolidated partners in each country where we are working.
Our business model is to open a branch (Hedra Holding Egypt is the first one) in order to manage the business there; also, for us it's important to respect the local content in each country HH has local partners.
Countries in which we have ongoing projects:
Countries of the European Community, Algeria, Saudi Arabia, Argentine, Brazil, Colombia, South Korea, Egypt, Emirates, Ethiopia, Ghana, Indonesia, India, Iran, Kazakhstan, Kenya, Kuwait, Libya, Madagascar, Morocco, Mexico, Mozambique, Nigeria, Peru, Russia, Syria, Tanzania, Tunisia, Turkmenistan, Uganda.