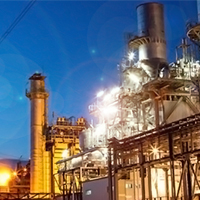 9.600 MW Sace Buyer credit € 600 ml CDP Financing € 300 ml.
We are financial advisor for export finance by Burullus and New Capital on behalf of Orascom – Imagro Construction.
Combined cycle gas fired (CCGT) power plants in Egypt (Burullus and New Capital projects) with a capacity of 4800 megawatts each., the largest in the world. The state owned Egyptian Electricity Holding Company (EEHC) commisioned the projects to Siemens – Orascom Consortium.
Hedra, through its founders, was advisor for the export finance share guaranteed by Sace, the Italian Export Credit Agency and financed by International Banks with CDP support.